Regular price
Sale price
$29.99 USD
Unit price
per
Sale
Sold out
Adding weight allows you to take advantage of a therapeutic technique known as deep touch stimulation, a  method of adding concentrated pressure to the body to calm the nervous system and promote relaxation.         
This technique has become popular among Occupational Therapists and in hospitals as a natural method to calm anxiety. The weight provides a sensation of security much like you experience from cuddling, receiving a hug, or a child being swaddled.   
Each weighted pack is 4 lbs and each Chonker can hold 2 packs at a time. There is no particular perfect weight for everybody as it is largely a matter of preference and can change over time as you acclimate to the sensation; however, between plush, heat, and weighted packs you can go from 1 lb to 8 lbs in seconds to find the perfect weight for you.
(Made with micro-glass beads)
View full details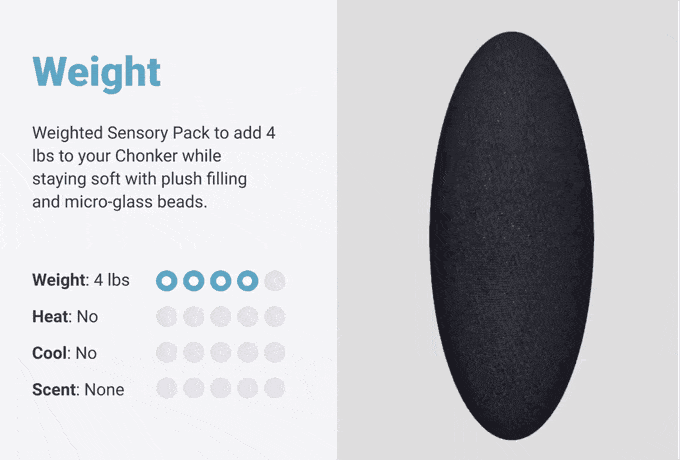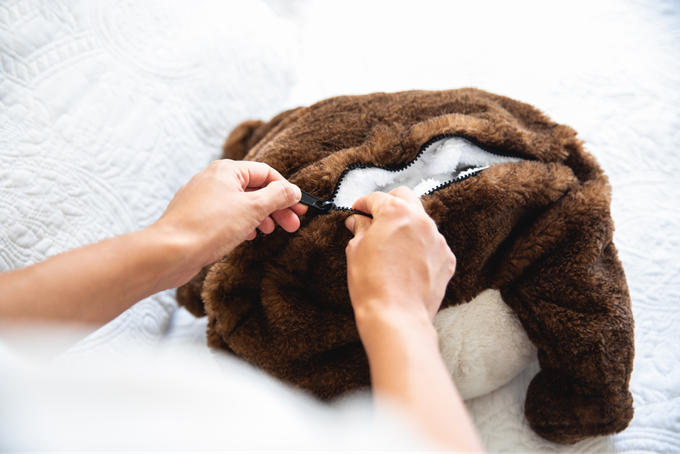 Sensory Packs
Add up to 2 packs with your bear for free!