With the simple addition of a Chonkers Microwavable Sensory Pack, you can turn your weighted stuffed animal into a cuddly weighted heating pad, a Naturally Calming Heated Stuffed Animal
.
Instructions for Microwaving Your Weighted Stuffed Animal
The Chonkers Heating Pack is designed to be removed from your plush stuffed animal so it can be microwaved and reinserted. You can follow the instructions  below to learn how to easily warm up your Chonker in the microwave in 4 quick steps:
Make sure you have at least 1 Chonker Heating Pack (note this is different than the Weighted Pack) and your microwave is clean to prevent soling, burning, or an aroma being added to the Pack.  

Warning:  Do not microwave Weighted Packs or add the whole plush toy into your microwave. Do not heat in a conventional oven or dryer.


Heat your Heated Pack in the microwave for 1-2 minutes. Exact time will depend on your microwave and preference. Be careful not to heat longer than 2 minutes.


Very carefully remove with oven mitts and add back into your Chonker


Cuddle Away! Your Heated Stuffed Animal should stay warm for about 2 hours or up to four hours if used under your covers.
Benefits of Heated Stuffed Animals
Calm - Microwavable stuffed animals  can provide benefits similar to those provided by the deep pressure therapy of the pressure but with additional benefits as well. Similar to a hug or a pet or baby curled up on your stomach, the combination of weight and warmth creates a familiar sense of comfort by increasing serotonin and melatonin levels while decreasing cortisol levels—improving your mood and promoting relaxation.
Recover - In addition, the microwavable plush can be used along with standard heat therapy routines providing thermotherapy by increasing the extensibility of collagen tissues; decreasing joint stiffness, reducing pain, and relieving muscles in the post-acute phase of healing byincreasing blood flow. The increased blood flow to the affected area provides proteins, nutrients, and oxygen for better healing
How Do a Microwavable Stuffed Animals Work?
The Heated Pack that can be easily added to your favorite Chonker is designed to retain heat for hours helping you fall asleep or relax. If you have soreness this heat can not only calm you but also relieve the stiffness. Microwave heat application may reduce muscle spasms, and selective heating with can accelerate absorption of hematomas. This will, in turn, allow the stiff muscle to stretch.
 Heat Therapy in Action: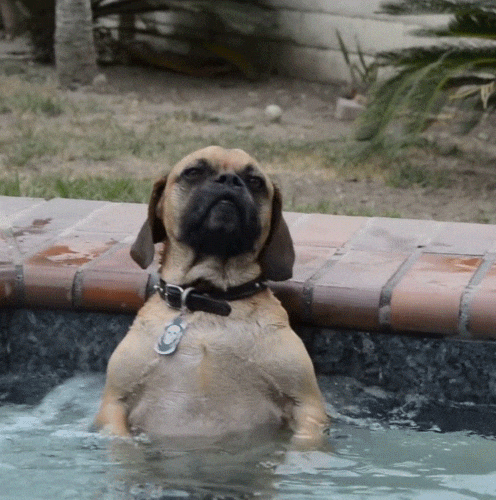 Chonkers Affordable, Versatile, and Adorable Calming Tool for Heat Therapy
Aside from the premium quality of materials and construction, Chonkers has designed unique features that make it more than just a plush animal you can warm in the microwave. Chonkers is designed to help you find and keep your calm with an ever-extending line up of designs and relaxation solutions:
Combining Weight & Heat

 

- While heat alone is great, Chonkers allow you to combine sensory input from deep pressure therapy and heat therapy as needed. 
Affordable

 

- Quality sensory products can be very expensive. Everybody is unique and you shouldn't need to pay the price of a car to find what calms you.
Customizable -

 

Chonkers are not simply microwavable stuffed animals, but able to be constantly modified and extended to try a variety of physical therapies proven to calm you by choosing from an ever-rotating selection of scents, heating/cooling, sensory input options, or sound Packs in addition to the customizable weight.   
Machine Washable

 

- Because of the modular design, Chonkers are  truly machine-washable.  Just remove your interior Pack and wash the outer plush.
Unique Rotating Designs - Chonkers will continue to release new stuffed animals that are all compatible with the Packs you already own. Whether you are retiring an over-loved Teddy Bear for a Chonky Cat or feel you need a Chonky 'Corn Unicorn to better compliment your newly painted rainbow bedroom, new fun options will be released monthly!